Smarter Buildings. Smarter Solutions.
The Verasys Smart Building Hub enables complete multi-zone building control, access to multiple pieces of HVAC equipment and the power of real-time data, which you can use to optimize performance.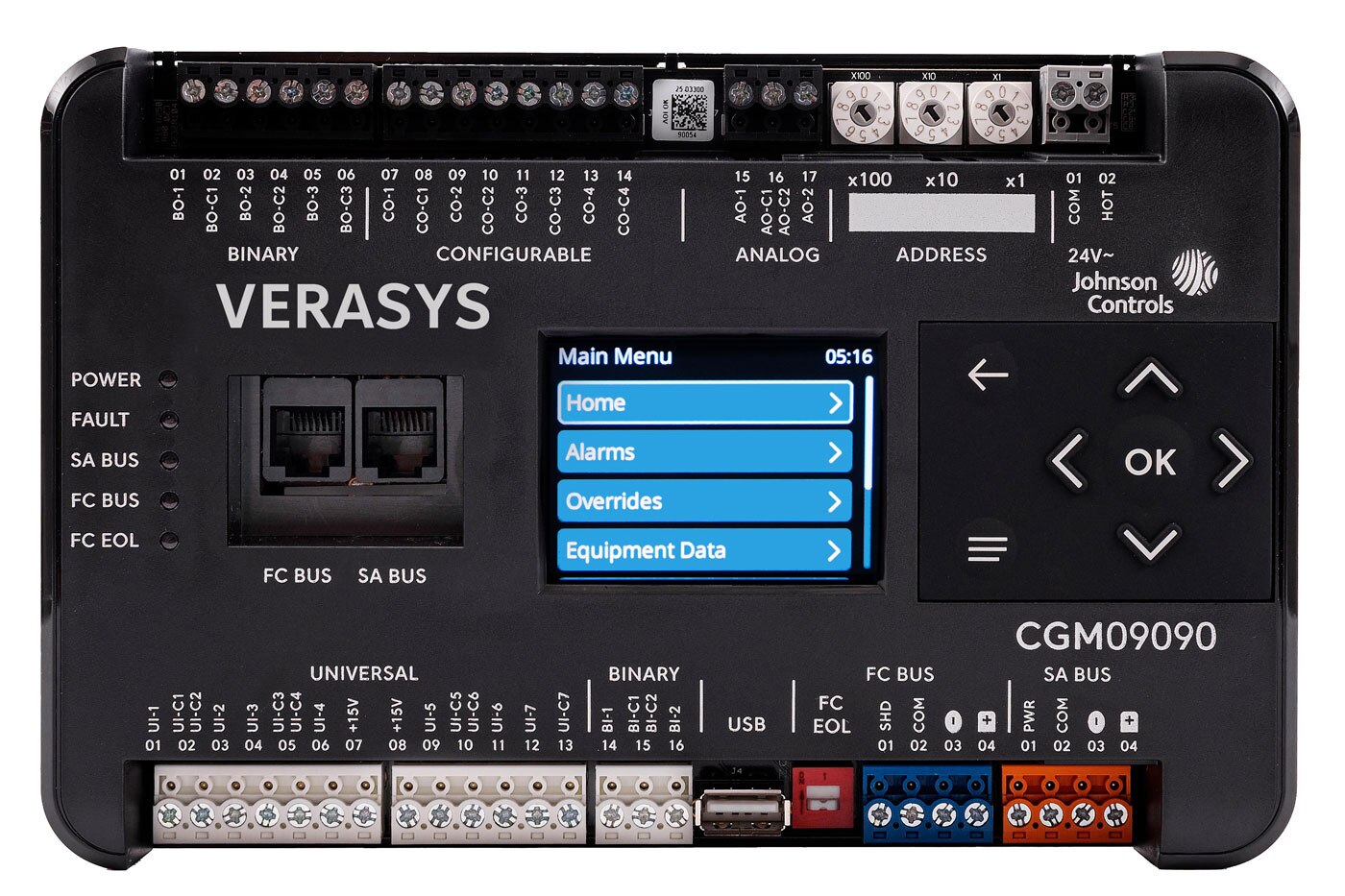 Coming Soon: Verasys 6.0
Verasys 6.0 will include a hardware refresh of the existing Field Controllers (VAC/VEC/ZEC) to the Johnson Controls next-generation hardware. This upgrade will bring improved performance and reliability. Additionally, as Verasys features fixed points with pre-packaged programming, all I/O will receive customer point labeling for ease of installation. This hardware change will also help ensure over-the-air firmware updates are possible in the future for the entire Verasys product family.
CASE STUDY
We're Solving HVAC Challenges For Kansas Schools
Learning's easier in comfortable conditions, so we helped under-funded Kansas schools combat costs by providing efficient HVAC systems so students and faculty can keep comfortable for less.
Download Case Study
CASE STUDY
We're Helping Keep Heating & Cooling Costs Down For a St. Louis Food Bank
For food banks filled with perishable goods, temperature is everything. That's why we partnered with a St. Louis food bank by establishing a better building control system to help them heat and cool their establishment more efficiently - so they can focus less on heating & cooling and more on feeding their people.
Download Case Study